THE POWER AND CONTROL WHEEL
Dating abuse is an attempt by abusive partners to gain or maintain power and control, and it comes in many forms. Abuse usually isn't isolated — it forms a pattern of behaviors that collectively make the victim question their own self-worth and become further entrenched in the abusive relationship. The Power and Control Wheel is a useful tool to understand the dynamics of dating abuse.
Think of the wheel as a diagram of tactics that an abusive partner uses to keep their victims in a relationship.
RED FLAGS
Relationships are complicated, but some deal breakers shouldn't be ignored. Whether that means working together on a compromise or accepting that a person is just all wrong for you, here are some warning signs to be on the look out for.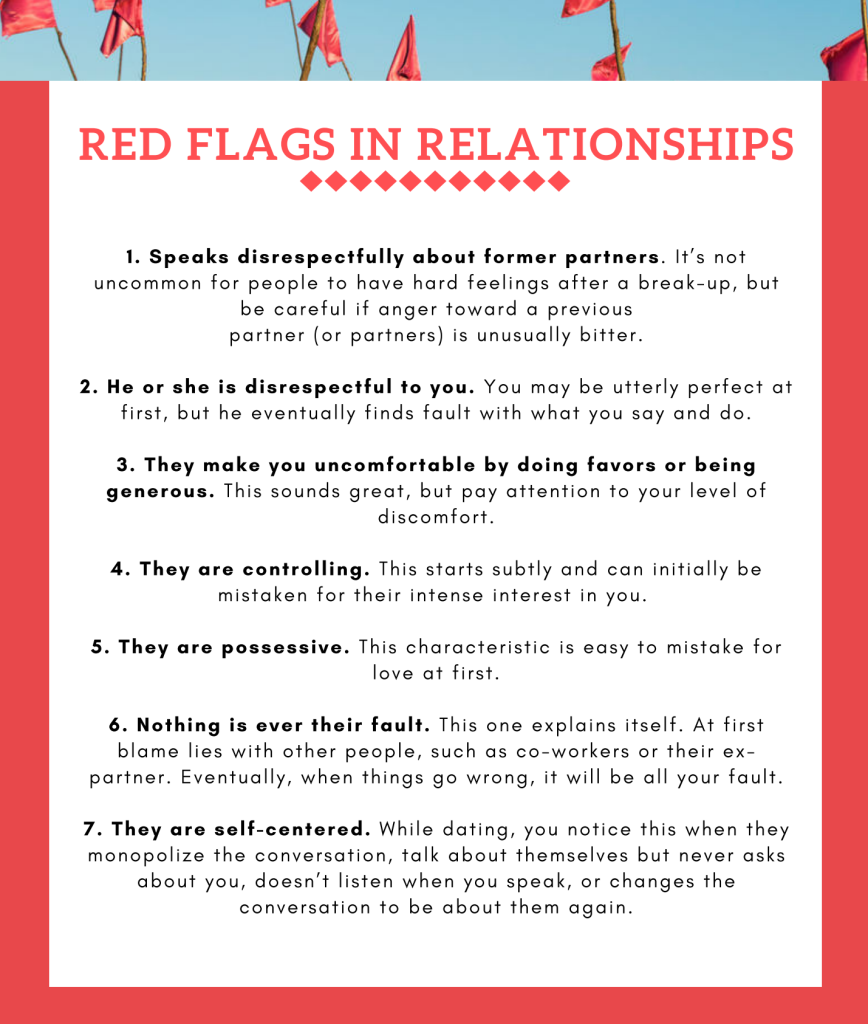 CONSENT
Consent is often used in the context of physical or sexual activity with a partner, but it has more to do with the decision-making behind your actions than the actions themselves.
Put simply, consent is an ongoing mutual agreement between partners about what they want to experience.
What to remember when asking for and giving consent is described in the Planned Parenthood image FRIES.