SafeCenter was formed in 1983, but became an official non profit organization in 1984, when Janet Holden realized the need for an agency to help victims of intimate partner domestic violence. With help of concerned citizens and many volunteers, SafeCenter was the first safe place for battered women and their children. SafeCenter now serves all gender identities who have experienced intimate partner domestic violence or sexual assault.
SafeCenter works with many community partners including law enforcement, social service agencies, schools and the healthcare community to prevent violence and promote justice and healing for survivors of domestic violence and sexual assault.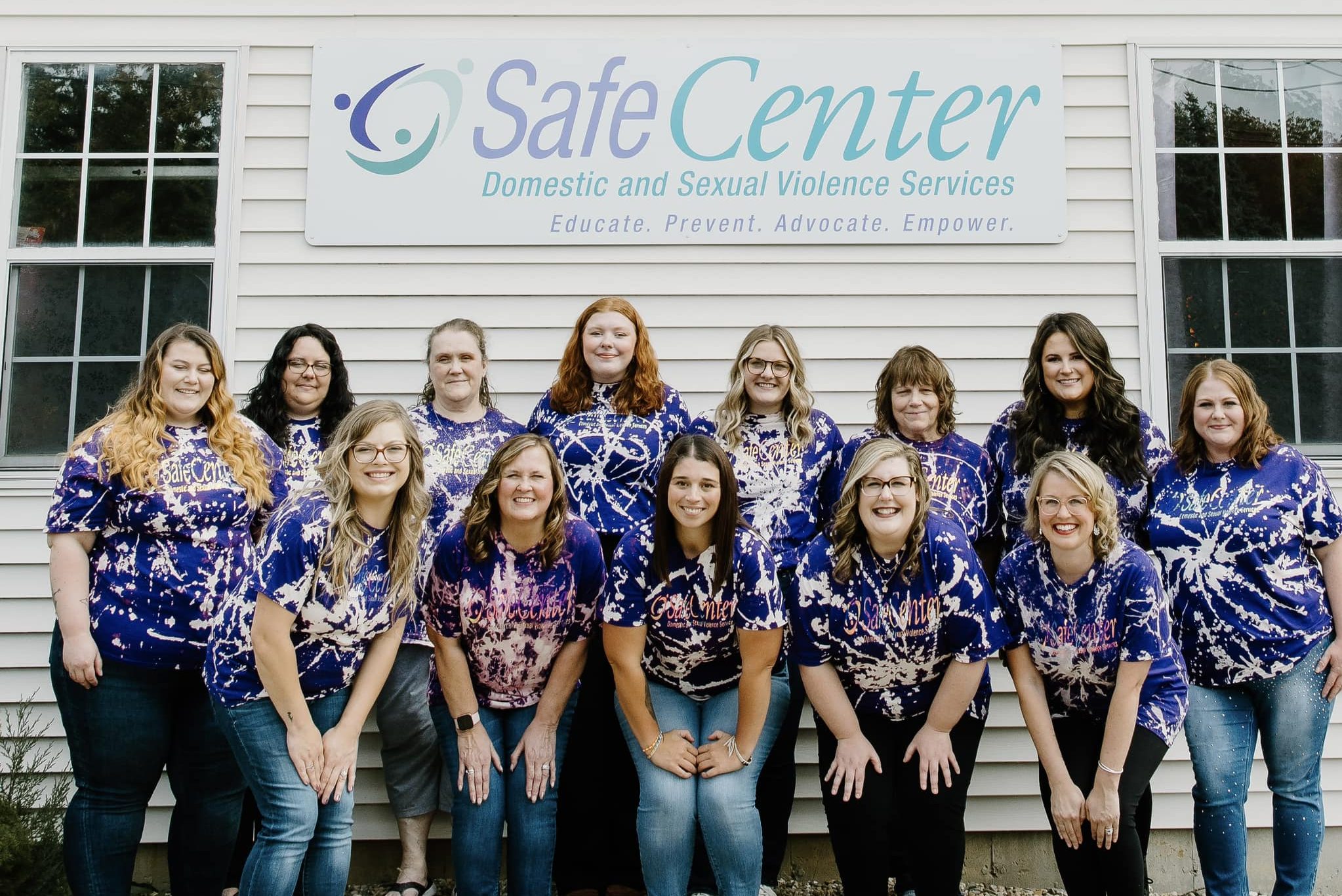 Our Mission
Empower. Advocate. Educate. Prevent.
Our Vision
End domestic violence and sexual assault.
Our Philosophy
SafeCenter advocates the right for every person, adult or child, to live in a non-violent environment where individuality and equality are recognized and respected. We seek to maintain a supportive atmosphere wherein victims are able to obtain information, explore options and ultimately make their own choices
We understand that the scope of domestic and sexual violence transcends our local community. Work against societal violence must be achieved through networking at the local, state and national levels. Heightened awareness can lead to changes in society's attitudes about victims and the conditions which lead to violence. Domestic and sexual violence are crimes that not only affect the victims and their families but society as a whole. Interventions must support survivors and hold abusers accountable through coordinated community responses.